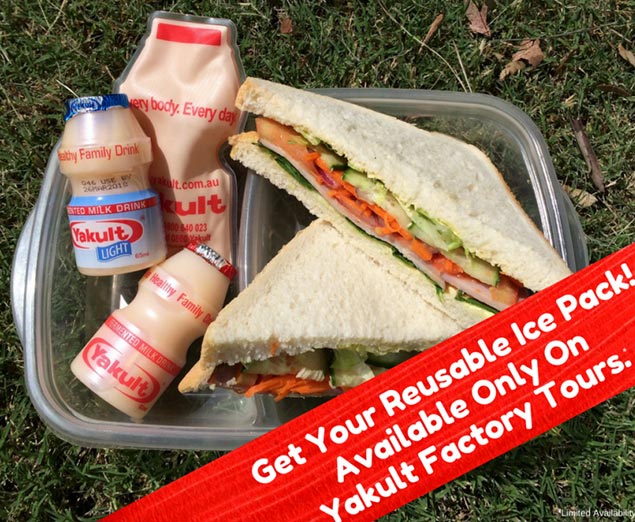 We hear many interesting stories from consumers about how they are including a bottle of Yakult in their daily routine. Incorporating it into a morning breakfast smoothie, with an after-school snack and as part of the nightly setting-the-dinner-table routine are some great examples.
One of the most common stories we hear from children and parents attending our factory tours is that they put theirs in their school lunch box.
We love to hear all of these inspiring stories, but we also like to remind anyone adding Yakult to lunch boxes that it is important to keep your Yakult cold until it can be consumed. This can be tricky at any time of year, particularly in Summer, and we understand the importance of a balanced lunch box. To help with this, we currently have Yakult bottle shaped reusable ice packs that we are offering as promotional items to visitors that attend our factory tours.
If you would like to know more about how differing storage temperatures can affect your Yakult or how to book in for a free factory tour and receive your Yakut bottle shaped reusable ice pack before they run out, please call the Yakult Information Service on 1800 640 023 (a free service from any landline).