Yakult School Holiday Program
Yakult Australia have launched a Yakult School Holiday Program for the first time this year. The program was initially trialled during the April school holidays and when the program was officially launched later in the year and advertised on our social media pages, it was an absolute success. The Yakult School Holiday Program was fully booked out during July and September/October school holidays, and we have had more than 1600 people visiting us during the school holidays this year.
The School Holiday Program differs from our general tour program.
General Tour
School Holiday Program
Duration

1 hour

2 hours

Suitability

All age groups

Early primary school children and their families

Program Structure

Factory tour

Yakult manufacturing process

Health benefits of Yakult 

Yakult sampling

Factory tour

Yakult manufacturing process

Health benefits of Yakult

Healthy eating educational activities

Craft activities

Availability

Monday to Friday 9am – 3pm (except public holidays). Bookings are essential

Only during school holidays. Bookings are essential

How to Book

Booking form on website

1800 640 023

School Holiday Program Booking Form link via Facebook/website (preferred)
The focus of this year's School Holiday Program was the Digestive System and Healthy Eating. This program was designed for early primary-school aged children who would have had some prior understanding of healthy eating and how foods travel in the body.
In the program, we explored how the foods or drinks pass through our digestive system, from our mouth to our large intestines, and what happens to the foods at each organ. As we have about 100 trillion bacteria living in our intestines, it is important for us to achieve a good balance between the beneficial and potential harmful bacteria to ensure that we have a strong immune system. One of the ways we can achieve this is through healthy eating. We then explored the five food groups from the Australia Guide to Healthy Eating and children were asked to create their version of a Healthy Lunchbox based on what they have learned.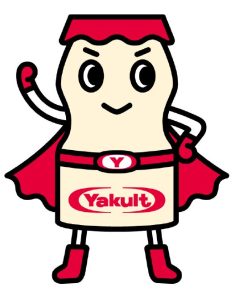 Our new mascot – Yakult Man was a big hit amongst our younger audiences when he was featured in our short video to emphasise the important of a healthy and balanced diet. After the video and Yakult sampling, we then introduced a craft activity using empty Yakult bottles – Kokeshi Doll.

We are glad to see that many attendees have enjoyed the program. If you have any feedback for us, please feel free to contact us via our website or send us an email.
For those who have missed out this year, please follow our social media pages – Facebook and Instagram, to find out when the next School Holiday Program is open for bookings.